RICCIPET
List price
Discounted price
$121.00 USD
Unit price
per
On sale
Worn out
Dimensions

TABLE IN THE IMAGES, for further information contact us +39 3387261057
Materials

Hand wash cold
Separately
Do not bleach
Line dry
Iron low 110 ℃
Do not dry clean
Do not isolate
Do not soak
Wash with similar colors
Share
Red velvet
White polyester fur
Golden bell
Red velvet bow
Crew neck
Adjustable waist with white cotton strap
D-hook for leash
Luxury Christmas product
Handmade in Italy
Do you want to surprise your guests during Christmas lunch?
By purchasing the Christmas harness from the Italian tailoring Ricci Pet, you will have a magical surprise for the most joyful period of the year, Christmas!

The luxury Christmas harness for dogs and cats is made of red velvet and white crew-neck fur, designed to make your Christmas period original and fun.
The style of the festive harness is inspired by the iconic figure of Santa Claus, and will make your pet the star of your Christmas family photos!
The bell with bow for dogs is inspired by Santa's reindeer, so a perfect accessory for pets!
Ricci Pet has decided to create a line of Christmas clothing as it is the holiday that brings the family together, and pets are a fundamental part of it!
View full details
Surprise your puppy with the Ricci Pet wedding clothing and accessories line! Discover our unique creations, tailor-made to make your big day special.
Our tailoring for over 20 years accomplish wedding dresses and accessories and for big occasions.
There pet collection it is totally customizable in fabrics and colors according to your needs, such as marriage and special events such as photo shoots or for one birthday gift!
It is addressed to all those who intend dress your dogs and cats elegantly,
proposing varied looks: we start from dog tuxedo three-piece suit, jacket, shirt and trousers with shiny side band, up to pet wedding dresses, made with precious fabrics such as French lace, organza, and silk satin.
For those who want a more comfortable look, we have some dog harnesses with shawl reverse o bibs with spear chest, made with both plain and damask fabrics, complete with shirt and bow tie.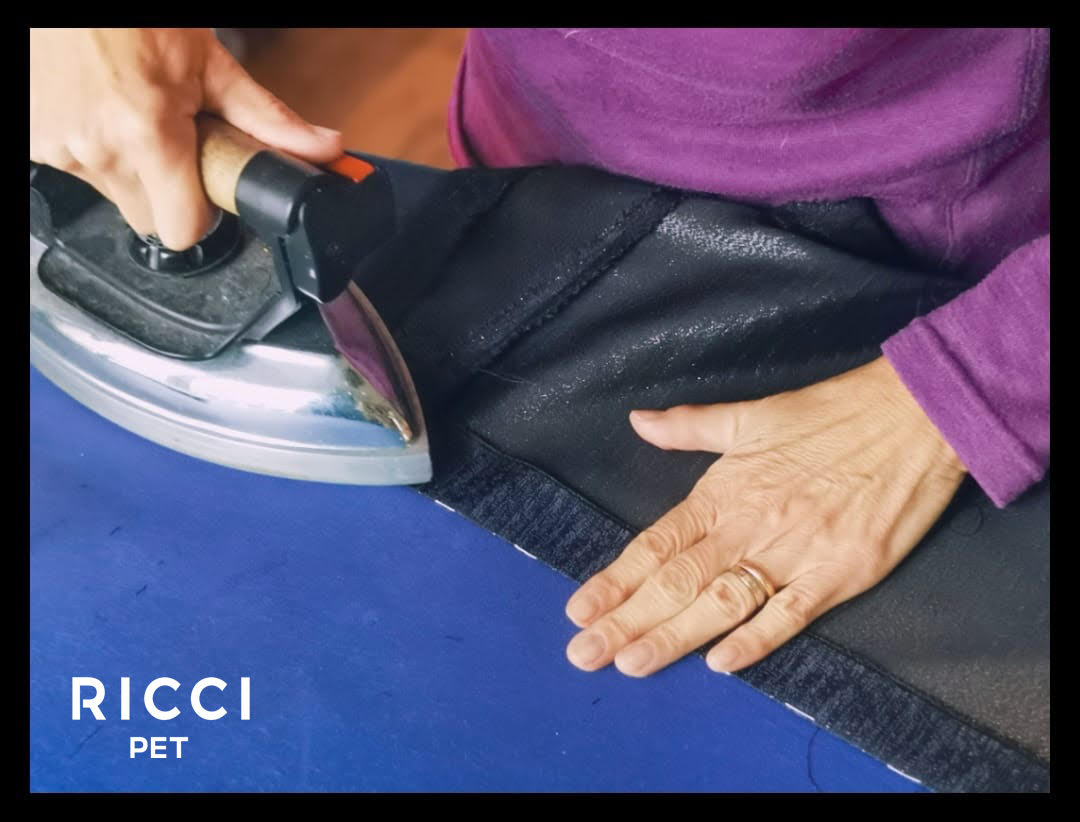 HANDMADE AND WITH THE HEART
All our garments are handcrafted products made in Italy, we create elegant tailored clothes for dogs and cats for any luxury event!
Do you have any special requests? contact us below to get in touch with our style department!
CONTACT US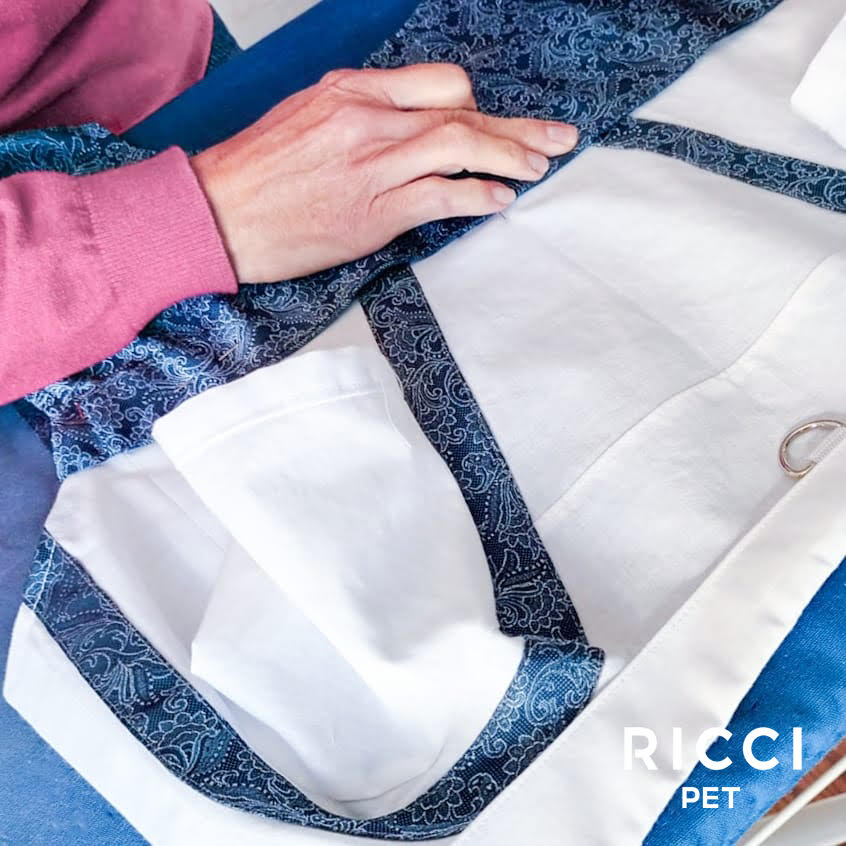 BOW TIE OF ALL COLORS
Our tailoring makes by hand and in Italy all the accessories for dogs and cats that include our collection, such as shirt collars and bow ties in all colors and fabrics. Enriching your furry friend with an elegant collar suitable for all important occasions!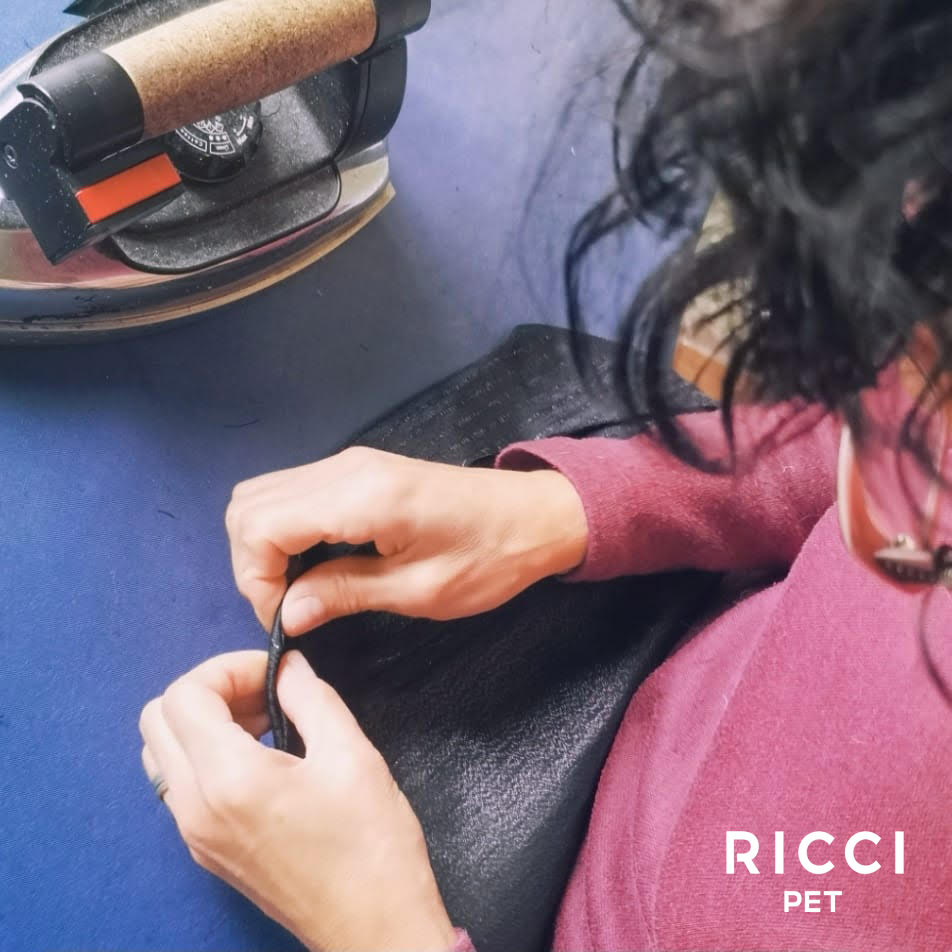 SIZE GUIDE
XS suitable for dog breeds such as Chihuahua, pincher, pug or feline breeds such as the Canadian Sphynx.
S/M breeds are referred to as Pomerania, Jack Russel, Toy Poodle, Maltese etc.
M/L are referred to breeds such as French Bulldog, Beagle, Boston Terrier.
L/XL/XXL fit breeds like mastiff of bordeaux, Great Dane, Terranova, English bulldog, Cocker Spaniel.
Button label