RICCISPOSO di Ricci Fiorella
List price
Discounted price
$96.00 USD
Unit price
per
On sale
Worn out
Dimensions

TABLE IN THE IMAGES, for further information contact us +39 3387261057
Materials

Hand wash cold
Separately
Do not bleach
Line dry
Iron low 110 ℃
Do not dry clean
Do not isolate
Do not soak
Wash with similar colors
Share
WEDDING DRESS FOR DOGS WITH BOW
Sleeveless model.

White embossed fabric.

Shiny bow with pleats on the back.

White pearl lace as decoration.

Female ceremony model.

Adjustable size on the left side.

Impunture in tone

Bottom with puff skirt.

Made in Italy.

Ricci Sposo tailoring label.
 Wedding dresses for dogs, made to measure and with a unique design, are a glamorous option for those who wish to involve their four-legged friends on the most important day of their lives. These tailored dog clothes are designed to bring out your furry friend's unique personality and character, while ensuring they look classy and sophisticated.
Dog wedding dresses can be made in various styles, depending on personal preference. You can find dog wedding dresses, which feature romantic details like lace, tulle, and bows. These dresses usually have a delicate and feminine cut, with a full skirt and a top adorned with decorative details.

Sartorial attention to detail is key to creating one-of-a-kind dog wedding dresses. Dresses can be personalized with special embroidery, gemstone or rhinestone applications, or hand-made details such as bows, pearls or flowers. The choice of fabrics is equally important: light silks, fine cottons or shiny fabrics can give a refined and luxurious look to the dress.

The main goal in creating wedding dresses for dogs is to ensure the pet's comfort and freedom of movement. The clothes are made to measure, taking into consideration the shape and size of the dog, ensuring a perfect fit. Soft, breathable materials are often preferred to avoid discomfort or irritation to the dog's skin.
Finally, wedding dresses for dogs are meant to be unique and unrepeatable pieces. They are made by expert tailors who work by hand, dedicating time and attention to every detail. Creating a dog wedding dress requires skilled craftsmanship and a refined aesthetic to create a bespoke masterpiece that is truly one-of-a-kind.
Tailored and unique dog wedding dresses are a wonderful option for having your four-legged friends participate in your nuptials. Made with craftsmanship and great attention to detail, these clothes can make your dog the undisputed protagonist of your special day, allowing him to shine next to you with style and elegance.
SIZE GUIDE
XS suitable for dog breeds such as Chihuahuas, pinchers, pugs or cat breeds such as the Canadian Sphynx.
S/M breeds are indicated such as Pomeranian, Jack Russel, Toy Poodle, Maltese etc.
M/L are suitable for breeds such as French Bulldog, Beagle, Boston Terrier.
L/XL/XXL fits breeds such as Dogue de Bordeaux, Great Dane, Newfoundland, English Bulldog, Cocker Spaniel.
View full details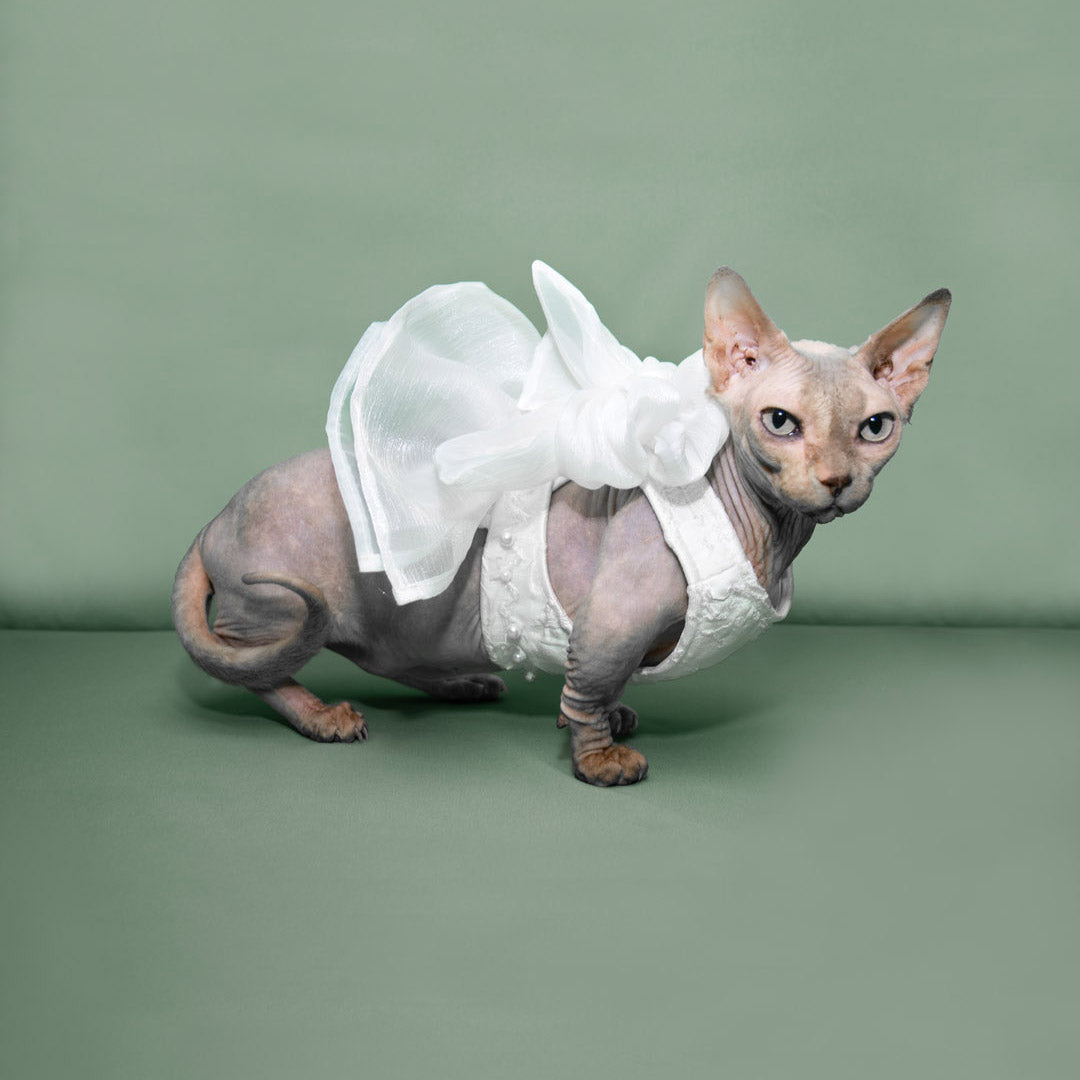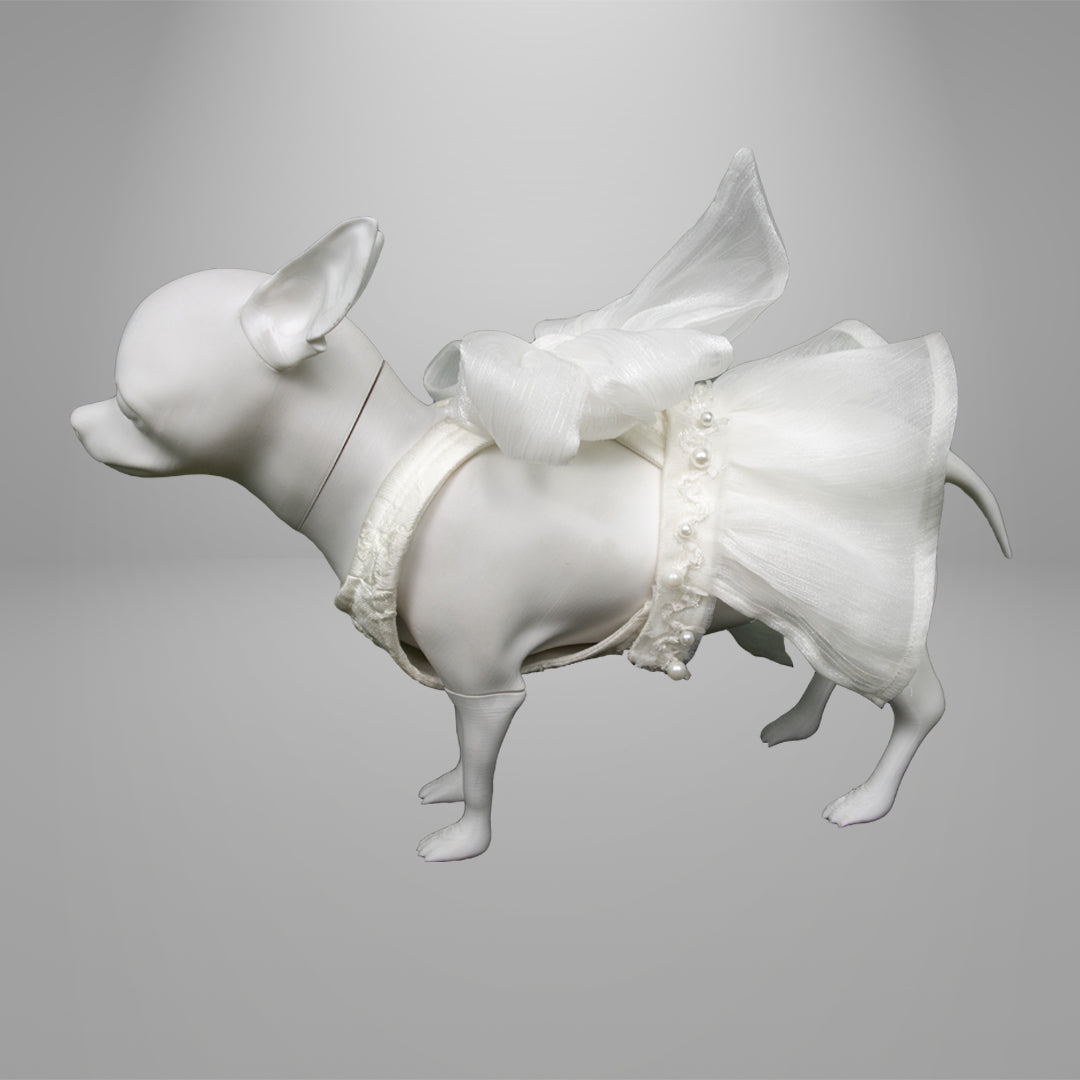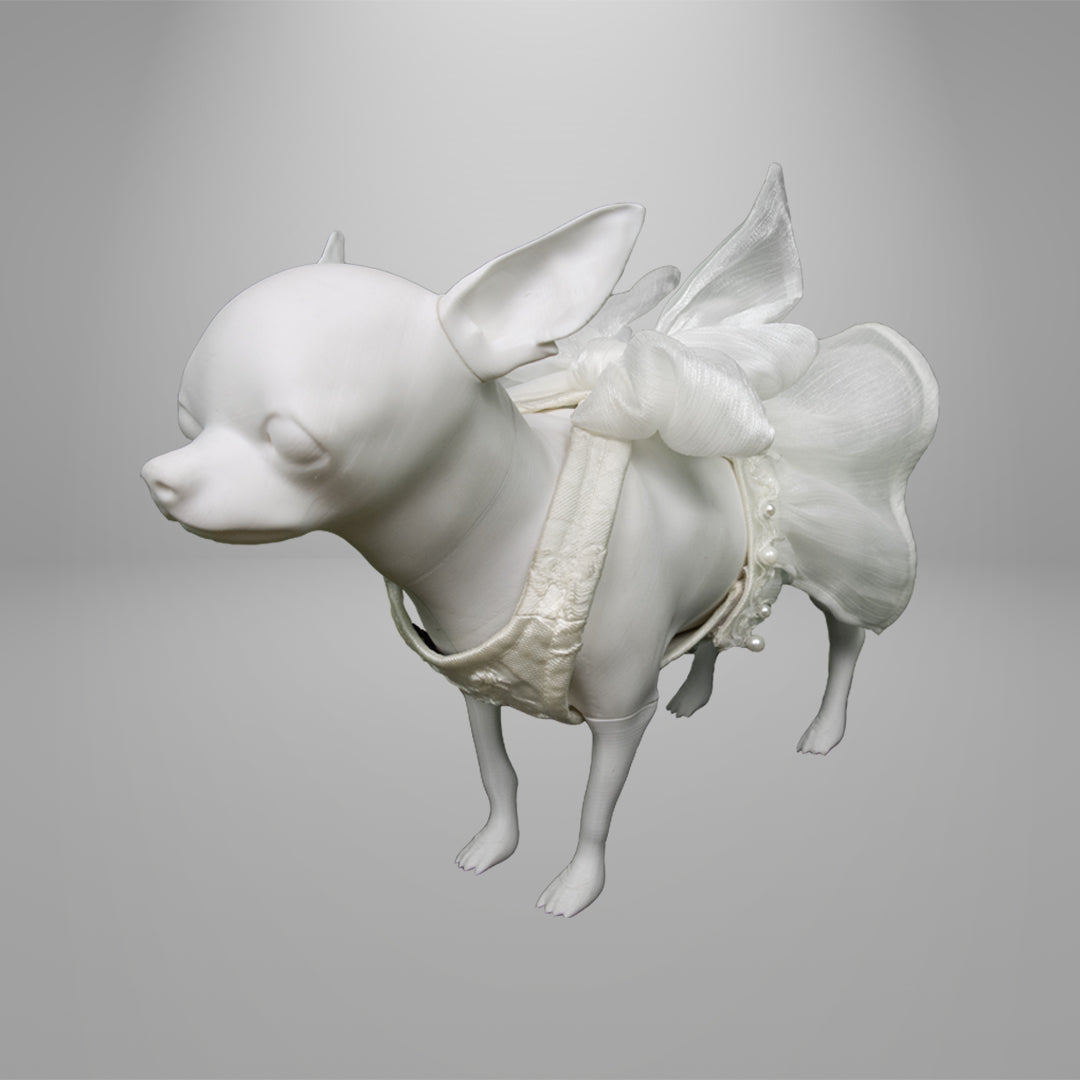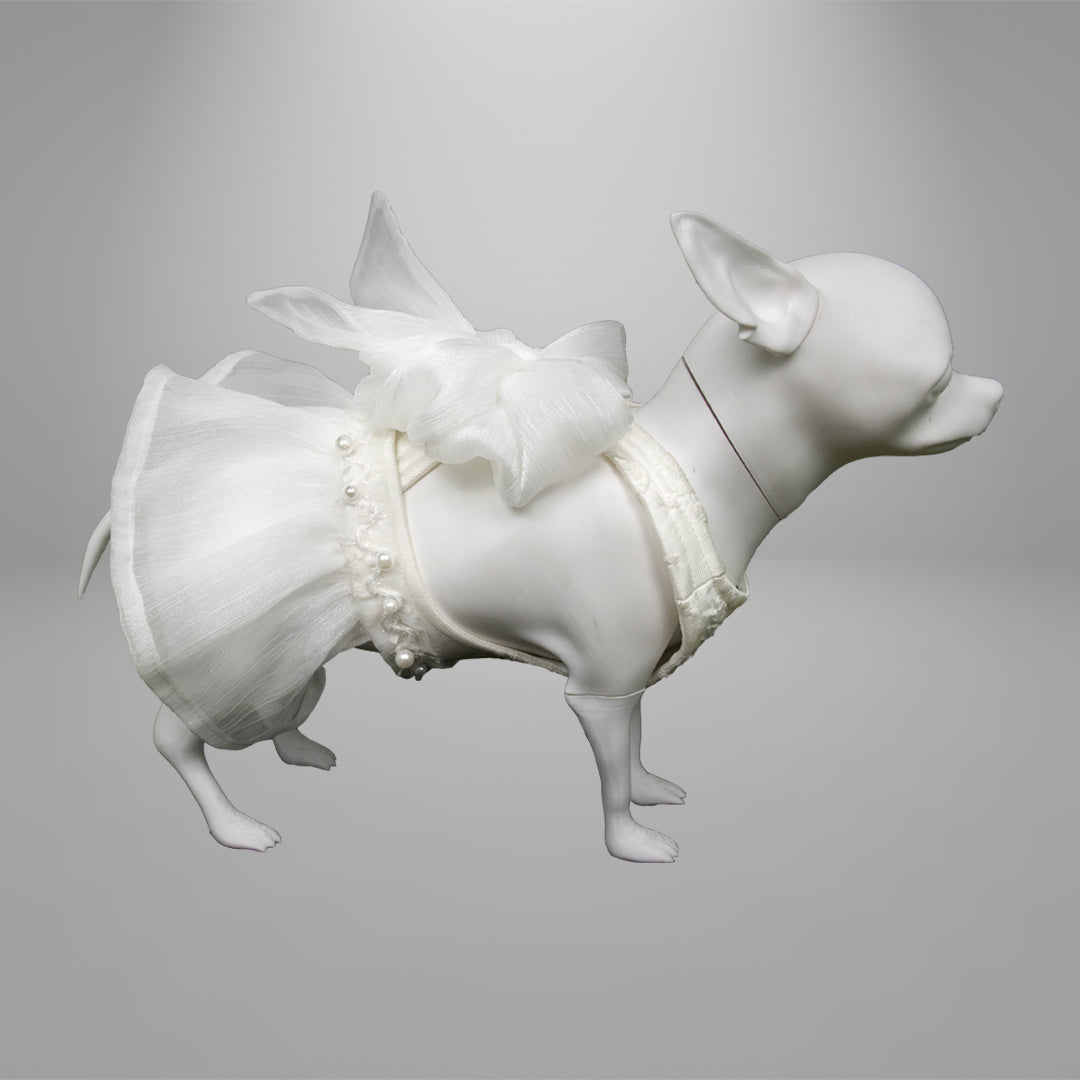 Surprise your puppy with the Ricci Pet wedding clothing and accessories line! Discover our unique creations, tailor-made to make your big day special.
Our tailoring for over 20 years accomplish wedding dresses and accessories and for big occasions.
There pet collection it is totally customizable in fabrics and colors according to your needs, such as marriage and special events such as photo shoots or for one birthday gift!
It is addressed to all those who intend dress your dogs and cats elegantly,
proposing varied looks: we start from dog tuxedo three-piece suit, jacket, shirt and trousers with shiny side band, up to pet wedding dresses, made with precious fabrics such as French lace, organza, and silk satin.
For those who want a more comfortable look, we have some dog harnesses with shawl reverse o bibs with spear chest, made with both plain and damask fabrics, complete with shirt and bow tie.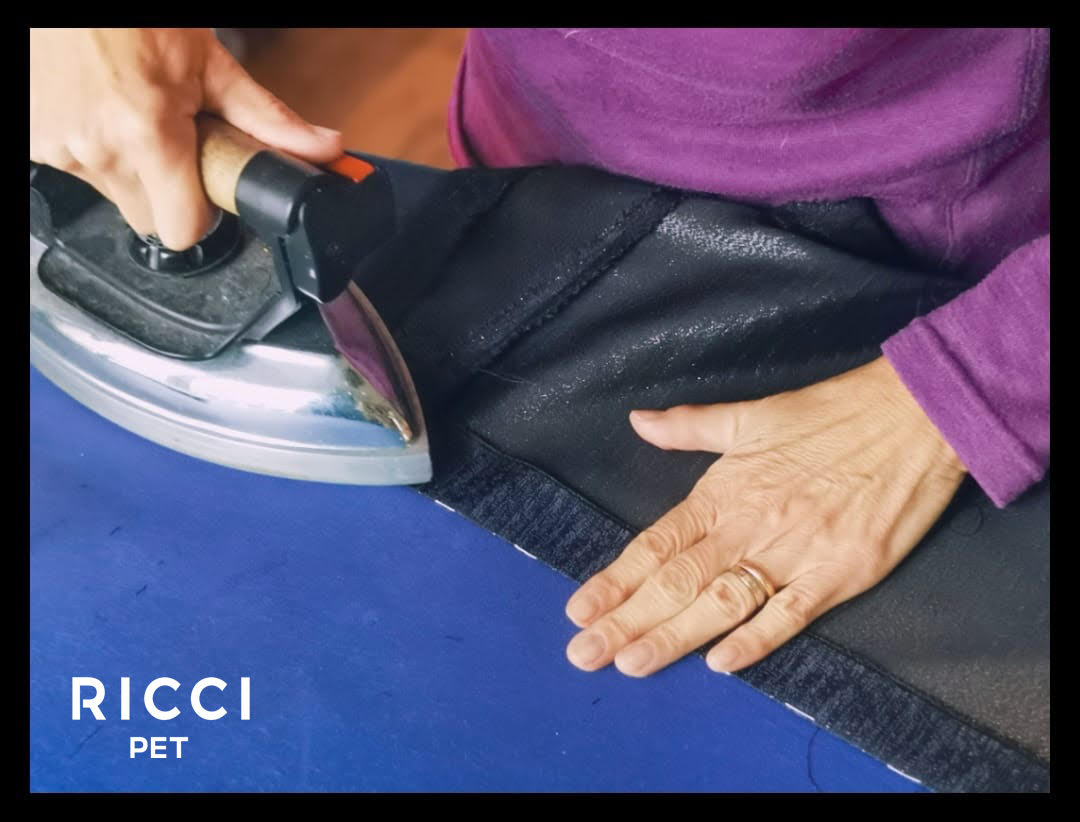 HANDMADE AND WITH THE HEART
All our garments are handcrafted products made in Italy, we create elegant tailored clothes for dogs and cats for any luxury event!
Do you have any special requests? contact us below to get in touch with our style department!
CONTACT US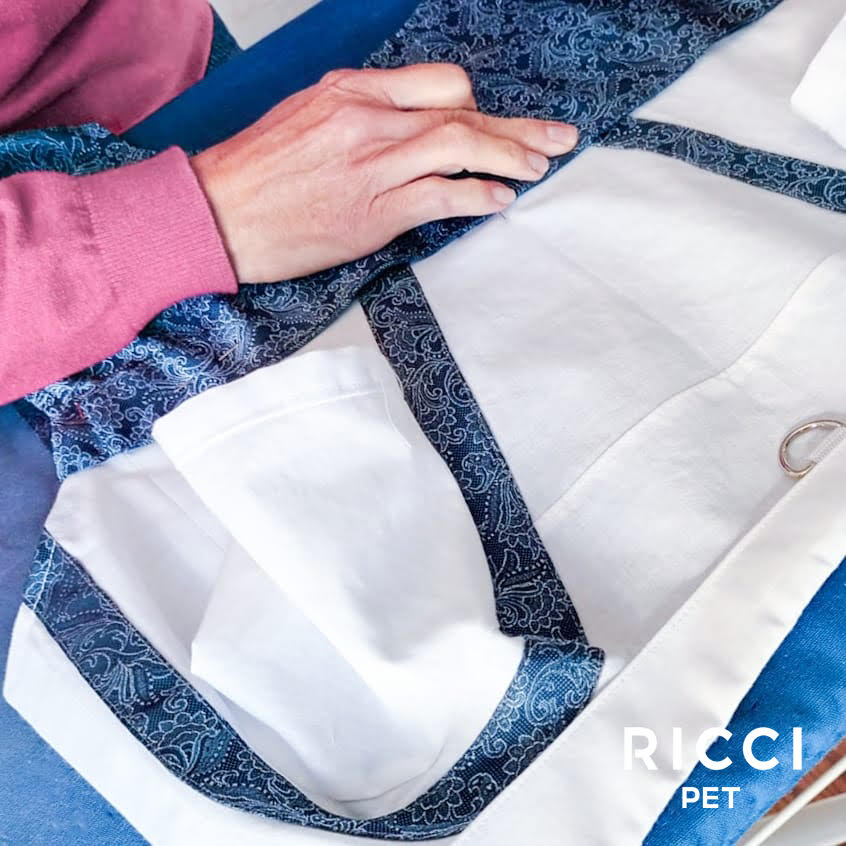 BOW TIE OF ALL COLORS
Our tailoring makes by hand and in Italy all the accessories for dogs and cats that include our collection, such as shirt collars and bow ties in all colors and fabrics. Enriching your furry friend with an elegant collar suitable for all important occasions!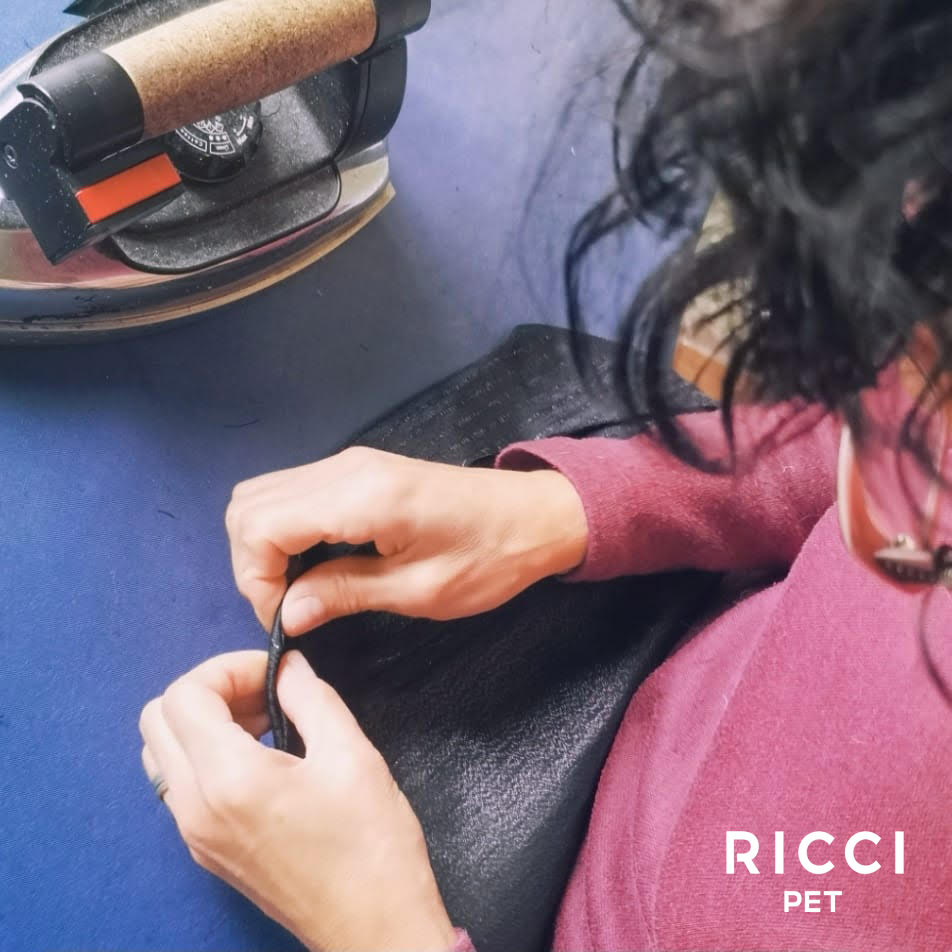 SIZE GUIDE
XS suitable for dog breeds such as Chihuahua, pincher, pug or feline breeds such as the Canadian Sphynx.
S/M breeds are referred to as Pomerania, Jack Russel, Toy Poodle, Maltese etc.
M/L are referred to breeds such as French Bulldog, Beagle, Boston Terrier.
L/XL/XXL fit breeds like mastiff of bordeaux, Great Dane, Terranova, English bulldog, Cocker Spaniel.
Button label